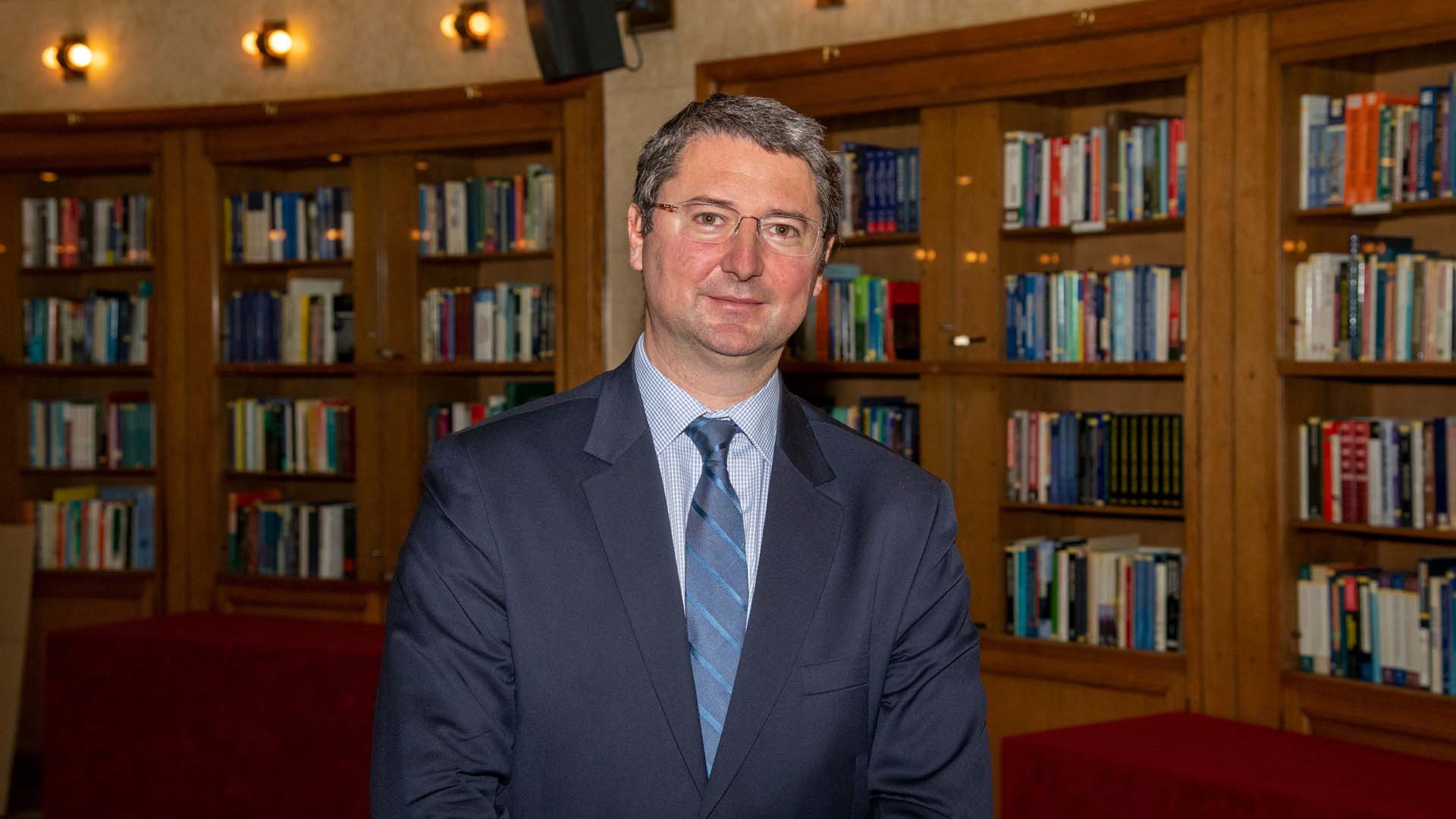 Koristi uvođenja eura i kratkoročno i dugoročno pretežu nad troškovima, rekao je viceguverner Michael Faulend u uvodnom izlaganju na konferenciji koju je na Ekonomskom fakultetu u Osijeku u srijedu organizirala Studentska udruga Financijski impuls u povodu Svjetskog tjedna novca.
Uvođenje eura donijet će Hrvatskoj znatne i trajne koristi kao što su uklanjanje valutnog rizika, niže kamatne stope i smanjeni transakcijski troškovi, a povećat će otpornost gospodarstva na krize. S druge strane, očekuje se da će troškovi uvođenja eura biti relativno mali i jednokratni, a to je gubitak ionako ograničene autonomne monetarne politike, jednokratni troškovi konverzije i uplata u kapital institucija EU-a te vrlo blag i jednokratan učinak na cijene.
Najraniji mogući datum za uvođenje eura, a i naš cilj, jest uvesti euro 1. siječnja 2023., rekao je viceguverner Faulend. Podsjetio je da je 2020. Hrvatska ušla u tečajni mehanizam ERM II te se, uz ispunjavanje konvergencijskih uvjeta, obvezala provesti i dodatne reformske mjere (tzv. post-entry commitments). Provedba tih mjera – jačanje okvira za borbu protiv pranja novca, daljnje smanjenje administrativnog i financijskog opterećenja za gospodarstvo, poboljšanje korporativnog upravljanja u državnim poduzećima i jačanje nacionalnoga stečajnog okvira – odvija se prema planu.
Nacionalni plan zamjene hrvatske kune eurom koji su zajedno izradili Vlada Republike Hrvatske i HNB usvojen je u prosincu 2020. On definira praktične korake u postupku uvođenja eura, između ostaloga kako će se organizirati nabava i distribucija gotovog novca eura, gdje i u kojem će roku građani moći zamijeniti kunsku gotovinu za eure, kako će se preračunavati cijene te kako će se konvertirati kunski depoziti i krediti te drugi financijski instrumenti.
Viceguverner Faulend posebno se osvrnuo na stabilnost cijena te rekao da Hrvatska kontinuirano zadovoljava kriterij stabilnosti cijena. "Međutim, ispunjavanje tog kriterija jedan je od izazova u narednom razdoblju s obzirom na to da je inflacijski kriterij 'pomična meta', a posebno danas, u svjetlu povećanja inflacije u Hrvatskoj i europodručju uzrokovanog rastom cijena energije i hrane. No, prema našim projekcijama za 2022. prosječna stopa inflacije u Hrvatskoj bi trebala biti na razini ili vrlo blizu razine prosječne stope inflacije u europodručju", rekao je viceguverner Faulend.
Prvog dana konferencije održana je i panel-rasprava u kojoj se željelo dodatno pojasniti i približiti proces uvođenja eura te objasniti promjene koje on donosi građanima i poslovnim subjektima, a u kojoj su uz viceguvernera Michaela Faulenda sudjelovali Darko Knežević (Hrvatska obrtnička komora), Ivan Sarić (Hrvatska udruga poslodavaca), Ivica Sabo (HAMAG-BICRO), Marijan Kuprešak (Luka Vukovar d.o.o.) i Đurđica Mostarčić (Hrvatska obrtnička komora).