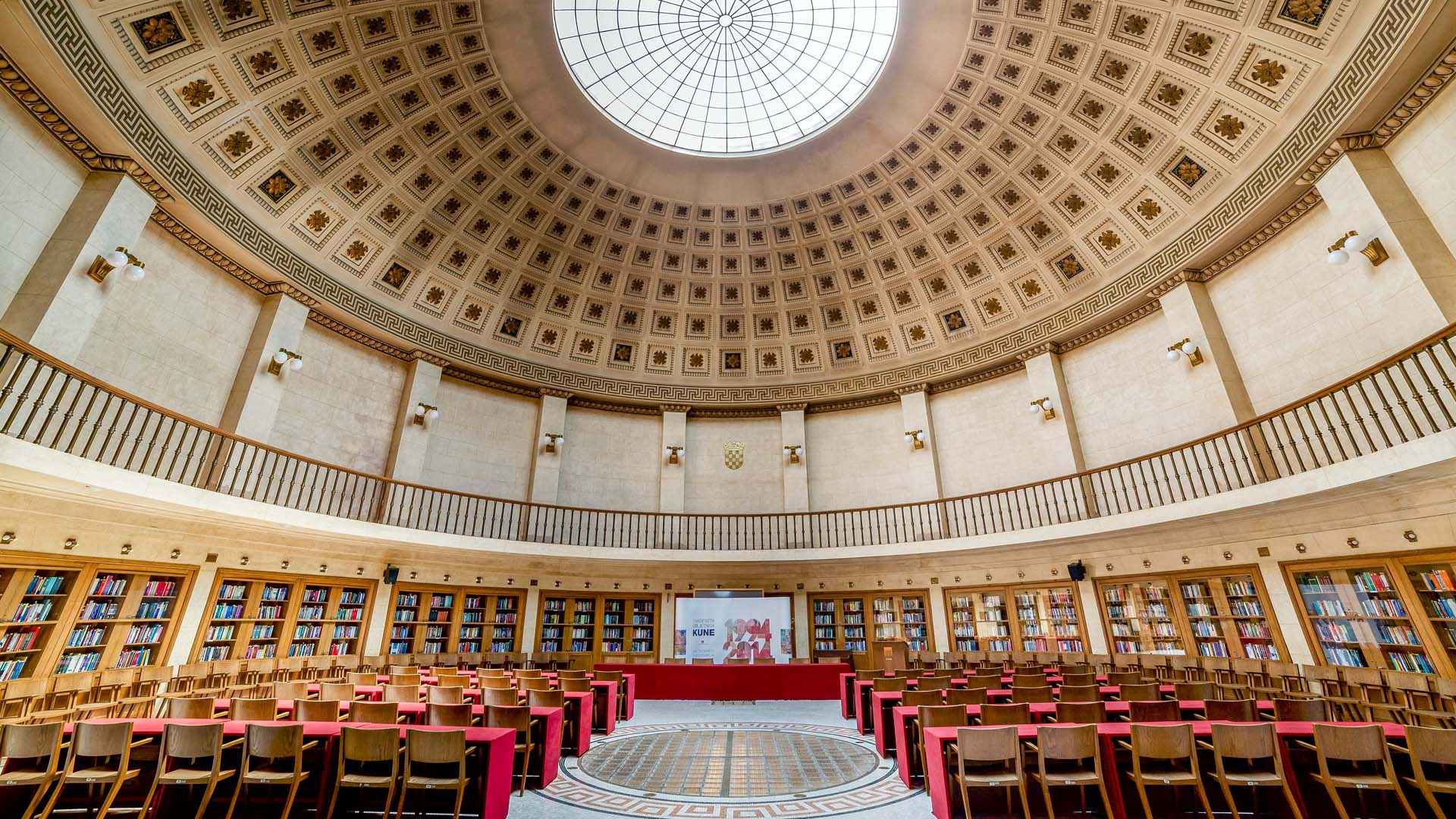 Once a year the Croatian National Bank opens the doors of the Stock Exchange Hall in the main building of the Croatian National Bank situated on Trg hrvatskih velikana in Zagreb.
You may take a guided tour of our Stock Exchange Hall and learn about one of the most beautiful monuments of Croatia's architectural heritage, the building of the former Zagreb Stock and Commodity Exchange, designed by Viktor Kovačić, the renowned architect and representative of modern architecture in Croatia. Apart from the tours, the CNB also organises additional educational workshops every year.
The CNB Open Doors Day and possible dates of guided tours and workshops will be posted on the CNB's website.
Because of its function, prior to the entry into the building of the Croatian National Bank, all visitors will be asked to comply with appropriate security procedures. We would like to ask you for understanding and patience, and to refrain from bringing along large bags or backpacks in order to keep these procedures as simple and as fast as possible.