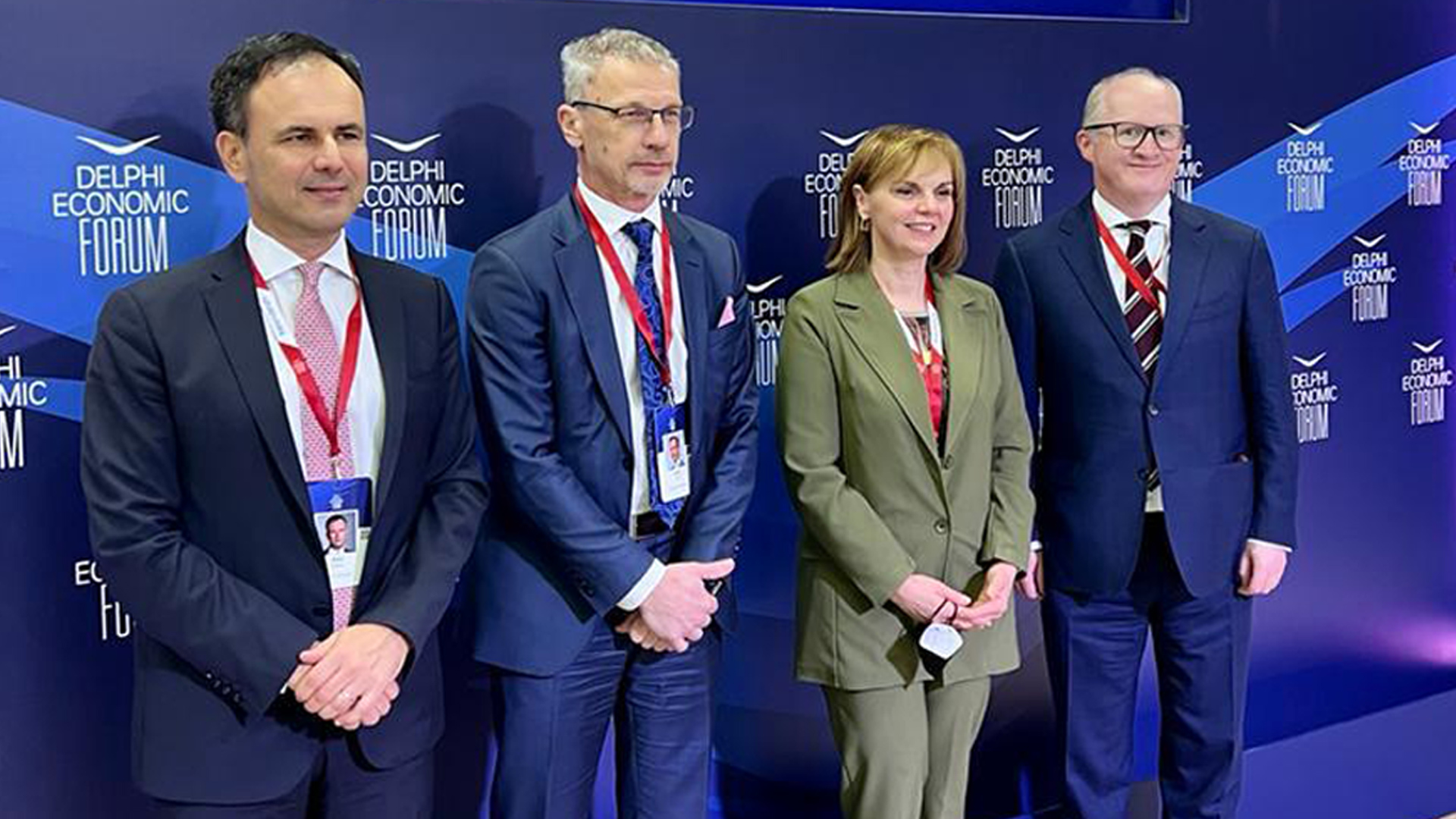 Guverner Boris Vujčić je u srijedu sudjelovao na dva panela tradicionalnog i renomiranog Ekonomskog Foruma Delphi u Grčkoj na kojima se raspravljalo o dvojbama za središnje banke na putu normalizacije monetarne politike kao reakcije na trajnije i snažnije inflatorne pritiske od ranijih očekivanja.
"Uz snažan gospodarski oporavak ograničenja na strani ponude i snažan rast cijena energenata i prehrambenih sirovina, inflaciju bi dodatno mogao poticati i niz strukturnih čimbenika, poput deglobalizacijskih procesa, nepovoljnih demografskih kretanja i zelene tranzicije. S druge strane, iako se vidi snažan rast inflacijskih očekivanja poduzeća i građana, financijska tržišta još uvijek održavaju očekivanja da bi se narednim godinama inflacije u europodručju mogla stabilizirati blizu inflacijskog cilja, što govori u prilog postupne normalizacije monetarne politike", kazao je tom prilikom guverner HNB-a. On se pritom osvrnuo i na inflatorne pritiske u pojedinim zemljama srednje i istočne Europe s vlastitim valutama, koji su se pokazali snažnijima nego u europodručju, na što su njihove središnje banke već reagirala brzim i snažnim zaoštravanjem monetarne politike.
Uz guvernera Vujčića na panelu "Current Inflation Dynamics and the Implications for Monetary & Fiscal Policy" koji je moderirala Tina Papaconstantinou, zamjenica guvernera grčke središnje banke (Bank of Greece) sudjelovali su Christopher Pissarides (LSE), Philipp R. Lane, glavni ekonomist i član izvršnog odbora Europske središnje banke i Alexis Patelis, glavni ekonomski savjetnik grčkog premijera. Guverner Vujčić sudjelovao je i na panelu "Monetary Policy After the Pandemic: What Will the New "Normal" Look Like?" uz Gabriela Glöcklera, glavnog savjetnika u glavnoj upravi Odnosa s javnošću, Europske središnje banke i Eleni Louri, bivšu zamjenicu guvernera grčke središnje banke. Panel je vodio Iain Begg iz London School of Economics.