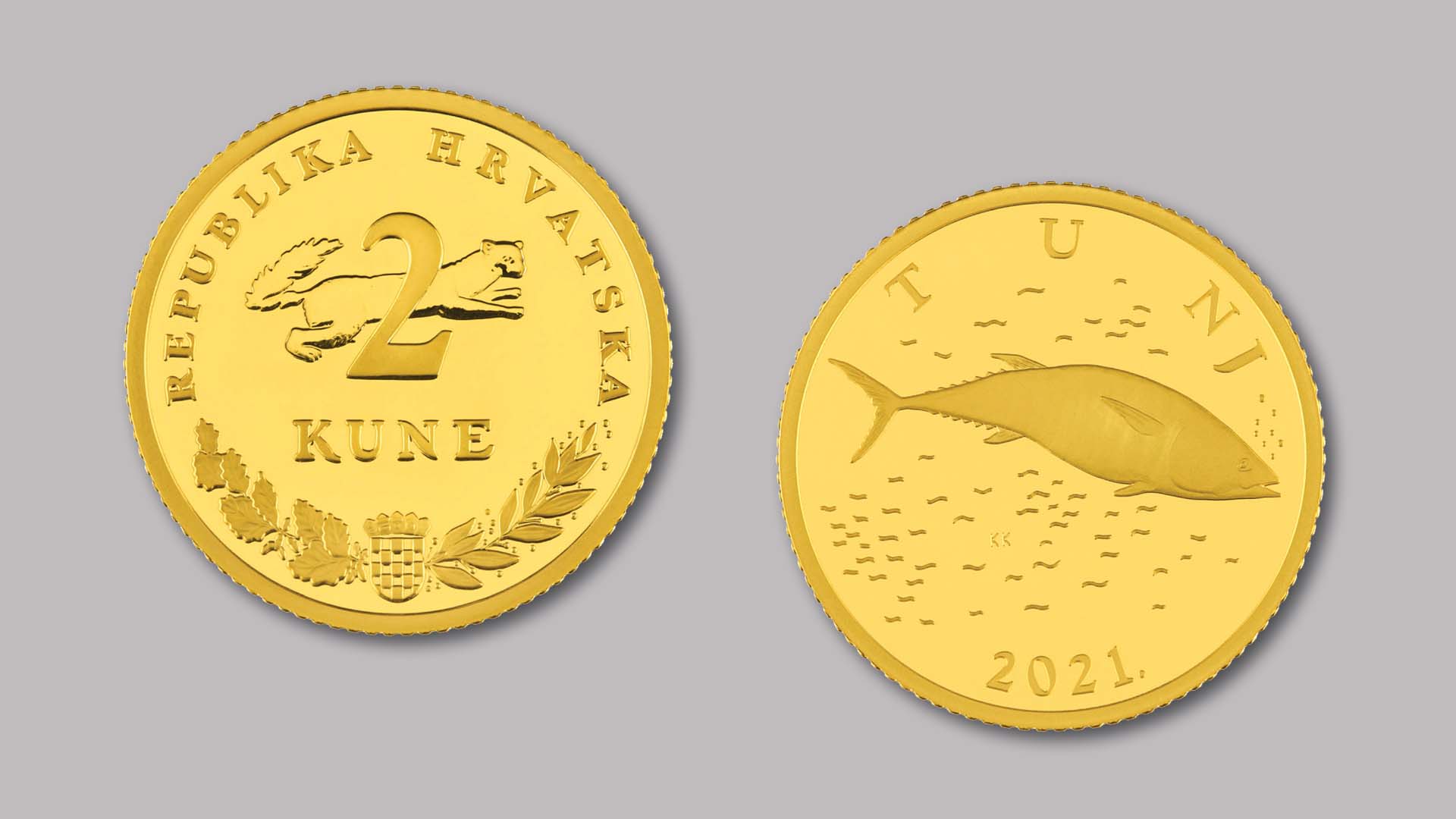 The Croatian National Bank issued a new commemorative Two Kuna gold coin with the motif of the 2 kuna circulation coin. The coin belongs to the Gold Kuna series.
The coin, designed by the sculptor Kuzma Kovačić, was minted by the Croatian Mint. The gold coin's denomination is 2 kuna, with items issued at a maximum of 2,021.
The design of the obverse and the reverse of the new gold coin is identical to the 2 kuna coin in circulation.
The commemorative gold coin will be sold by the Croatian Mint from 1 December 2021. The initial selling price is expected to range around HRK 6,500.00. The final selling price will depend on the movement in the price of gold in the open market.
For more information on order and purchase, please visit the Croatian Mint webpage.