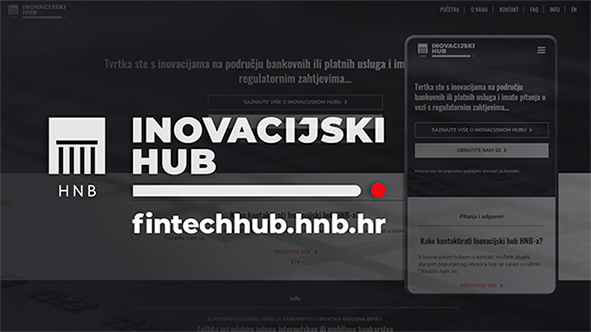 Addressing the media on 16 December, Governor Vujčić presented the Innovation Hub, a new subsite of the CNB website launched for the purpose of providing non-binding and informal support to business entities developing an innovative fintech product or service. "Our wish is to help those that have, or think that they have, a good technological digital innovation idea in the area of finances. We are inviting them to contact us in the initial phase of innovation development, before turning to us as the licensing regulator", the Governor said.
The Innovation Hub is a communication and information platform where queries are answered, information is provided, opinions are exchanged and explanations are given related to fintech within the CNB's competence.
The platform is intended for those that are developing or have developed a technological innovation in the provision of banking or payment services, regardless of whether they have been previously authorised by the CNB to provide a particular type of service.
The CNB's intention is to provide assistance in understanding regulatory requirements in the light of growing interest of financial market participants and other business entities for developing innovation in the area of banking and payment services.