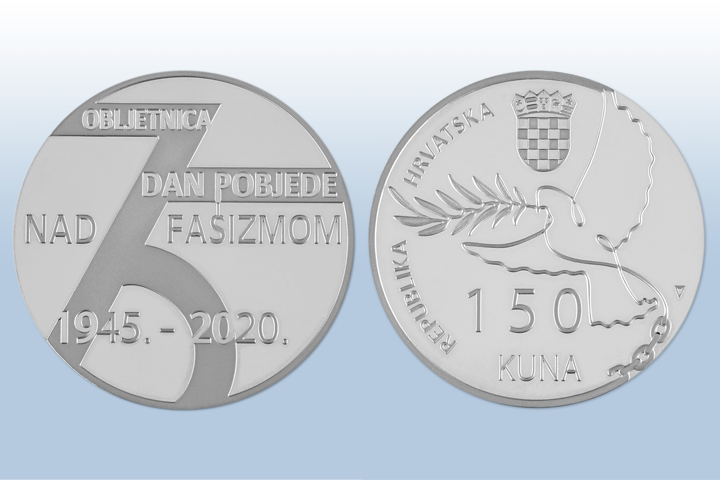 The Croatian National Bank has issued a commemorative silver coin marking the 75th anniversary of Victory over Fascism Day (9 May 1945 – 9 May 2020), a historical event of major significance for Croatia and the world: on this day the unconditional capitulation of Nazi Germany brought an end to the Second World War and fascism and Nazism in Europe were defeated.
The silver coin's denomination is 150 kuna, with items issued at a maximum of 2 000.
The silver coin design is by the sculptor Nikola Vudrag. This issue was minted by the Croatian Monetary Institute.
The silver coin "75th Anniversary of Victory over Fascism Day, 1945 – 2020" is available for purchase as of 19 June 2020 at the Croatian National Bank, at the price of HRK 407.50 (VAT included).