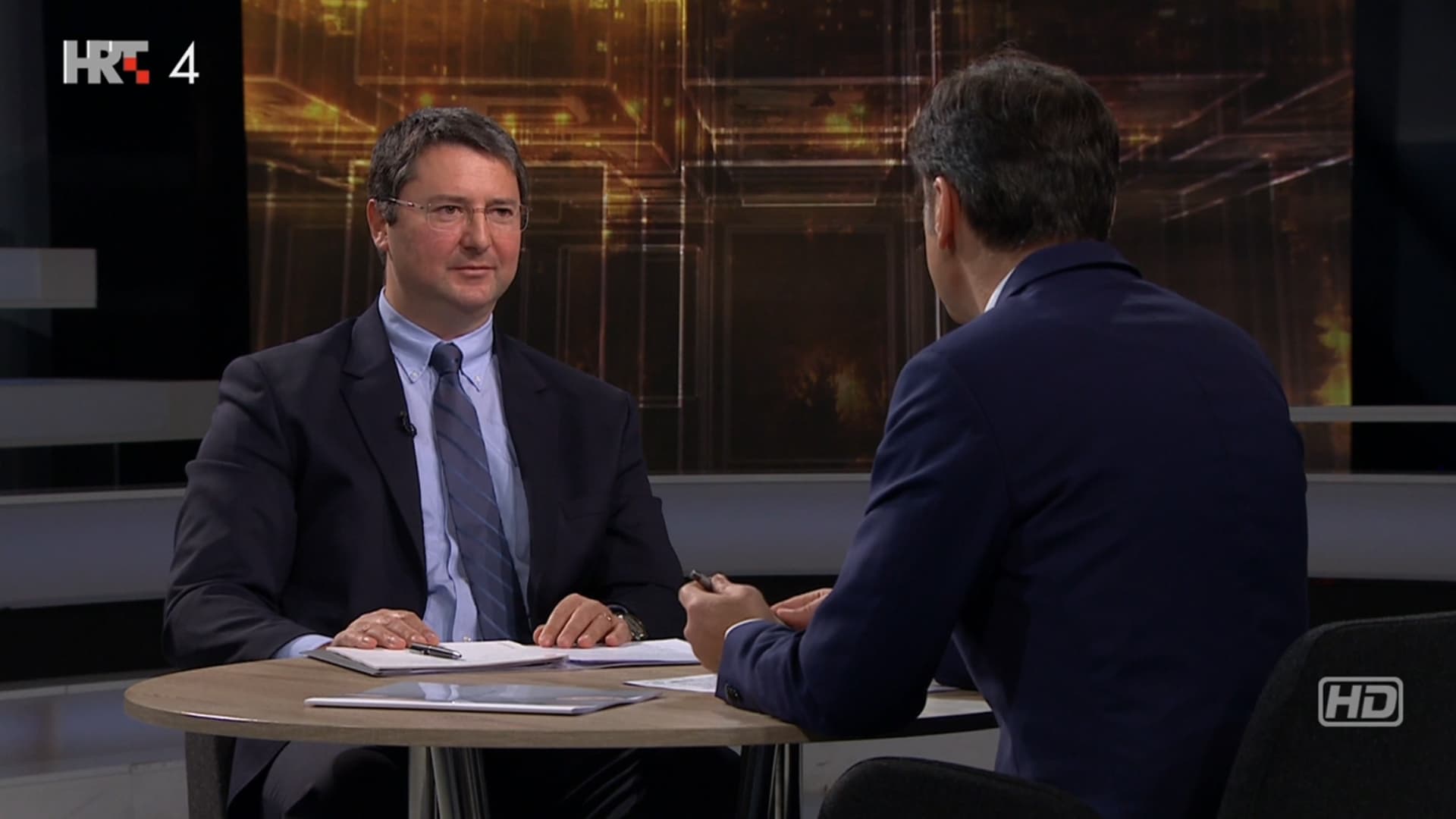 Gostujući u HRT-ovoj emisiji "Druga strana" emitiranoj 25. studenoga, viceguverner HNB-a Michael Faulend naglasio je da će središnji paritet određen na razini 1 euro = 7,53450 kuna, po kojemu je Hrvatska ušla u tečajni mehanizam ERM II, vjerojatno biti i tečaj konverzije pri ulasku u europodručje. Konačnu odluku o tome donosi Vijeće EU-a otprilike šest mjeseci prije ulaska, ali na temelju iskustva ulaska drugih zemalja u europodručje upravo je središnji paritet u pravilu bio i konverzijski tečaj, istaknuo je Faulend. Počevši od dana uvođenja eura, po tom tečaju obavljat će se sve konverzije – gotovog novca, kredita, novca na računima u bankama itd., pri čemu neće biti naknada ni mjenjačkih provizija.
Zamjenu kune za eure građani će moći obaviti u poslovnim bankama, Hrvatskoj pošti, poslovnicama Fine prvih šest mjeseci od uvođenja eura bez provizije, naglasio je. Banke će imati mogućnost limitiranja broja novčanica koje će konvertirati bez naknade u jednoj fizičkoj transakciji, pri čemu taj limit neće moći biti postavljen na manje od 100 novčanica. U slučaju potrebe zamjene više od stotinu novčanica one će se također moći zamijeniti bez naknade ili putem polaganja na račun u banci ili u više transakcija. Nakon isteka prvih šest mjeseci od dana uvođenja eura zamjena kuna u eure moći će se nastaviti obavljati u poslovnim bankama, i to još šest mjeseci, ali uz naknadu. Nakon isteka prve godine zamjenu kuna u eure bez vremenskog roka ograničenja i naknade bit će moguće provesti isključivo u Hrvatskoj narodnoj banci. Iznimka su kovanice kuna i lipa, za koje će rok zamjene biti tri godine.
Prva dva tjedna od uvođenja eura kupnja će se moći izvršavati i u kunama i u eurima – bude li netko plaćao u kunama, ostatak će mu biti uzvraćen u eurima. Trgovcima će biti omogućena, otprilike mjesec dana prije uvođenja eura, nabava eura kod poslovnih banaka i Fine kako bi bili spremni za ova prva dva tjedna, rekao je Faulend. Jedna od glavnih mjera zaštite potrošača bit će dvojno iskazivanje cijena u kunama i eurima kako bi se suzbio neopravdan rast cijena. Mjera će krenuti nekoliko mjeseci prije datuma uvođenja eura i trajat će još 12 mjeseci da bi se zaštitilo potrošače, a i kako bi se oni naviknuli na cijene u eurima, naglasio je Faulend.
Konverzija kredita, misli se na konverziju kunskih kredita i kredita uz valutnu klauzulu u kunama, bit će automatska po konverzijskom tečaju bez naknade. Ugovori će nastaviti vrijediti, a što se tiče kamatnih stopa situacija je nešto drugačija jer postoje fiksne i promjenjive kamatne stope. Kod fiksnih kamatnih stopa sve ostaje isto, dok kod promjenjivih kamatnih stopa može doći do manjih prilagodbi, posebice kod kredita kod kojih je kamatna stopa vezana uz NRS (nacionalna referentna stopa) kao promjenjivi parametar. NRS u kunama de facto će nestati u postojećem obliku jer doći će do stapanja sadašnjeg NRS-a u kunama i eurima u novi eurski NRS. Međutim, bitno je da, ako u određenom slučaju i dođe da malog povećanja toga promjenjivog parametra za neke kredite, to malo povećanje u cijelosti će se kompenzirati smanjenjem fiksne marže tako da će za korisnika kredita kamatna stopa ostati ista kao što bi bila da euro nije uveden. Naime, Nacionalnim planom zamjene kune eurom propisano je da zbog uvođenja eura kreditni dužnici ne smiju doći u nepovoljniji financijski položaj u odnosu na onaj prije uvođenja eura, istaknuo je viceguverner Faulend.
Sve povučene kune s vremenom će se uništiti, a kovanice će se pretvarati u sirovinu koja će se dalje moći koristiti, objasnio je.
Kovanice eura imat će našu nacionalnu stranu s hrvatskim motivima, a najbolja idejna rješenja za te motive prikupit će se na natječaju. Pritom će se u dvije faze uključiti i hrvatske građane koji će sudjelovati u izboru najboljih rješenja, a s ciljem postizanja općega konsenzusa, naglasio je viceguverner Faulend na kraju emisije.
Cijela emisija dostupna je na internetskim stranicama Hrvatske radiotelevizije.