​​​​​​
The banking union comprises three main pillars:
the Single Supervisory Mechanism;
the Single Resolution Mechanism; and
the (prospective) European Deposit Insurance Scheme (EDIS) – currently being negotiated between the Member States.
When completed, the banking union should look as shown in the picture below: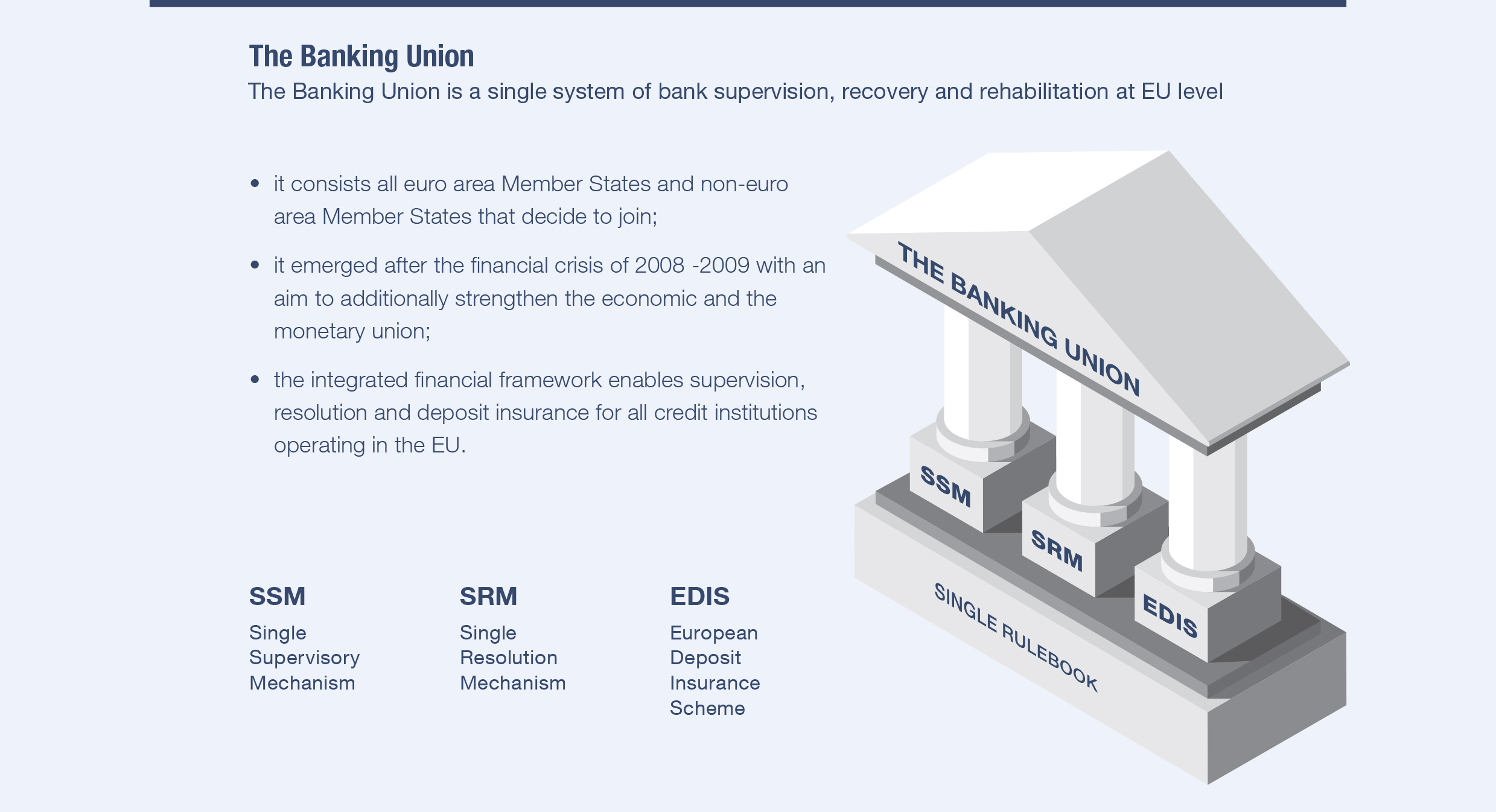 The aims of the banking union are as follows:
ensure banks are robust and able to withstand any future financial crises;
prevent situations where taxpayers' money is used to save failing banks: the cost of bank resolution is borne by shareholders and creditors and the Single Resolution Fund;
ensure that problems in the balance sheets of banks are not negatively reflected in public finance, and vice versa;
reduce market fragmentation by harmonising the financial sector rules; and
strengthen financial stability in the euro area and the EU as a whole.
The banking union ensures that EU banks are stronger and better supervised. As the financial crisis evolved into the euro area debt crisis, it became clear that deeper integration of the banking system was needed for the euro area countries, which were particularly interdependent. Drawing on the experience of the financial crisis that hit the world markets between 2008 and 2009, and lasted in some European countries until 2015, the Member States decided to further strengthen the economic and monetary union by creating an integrated financial framework that would include a single supervisory, resolution and deposit-protection system for all credit institutions in the euro area.
The banking union comprises all euro area Member States and EU Member States that decide to join it. Non-euro area Member States may join the banking union by entering a close cooperation agreement.