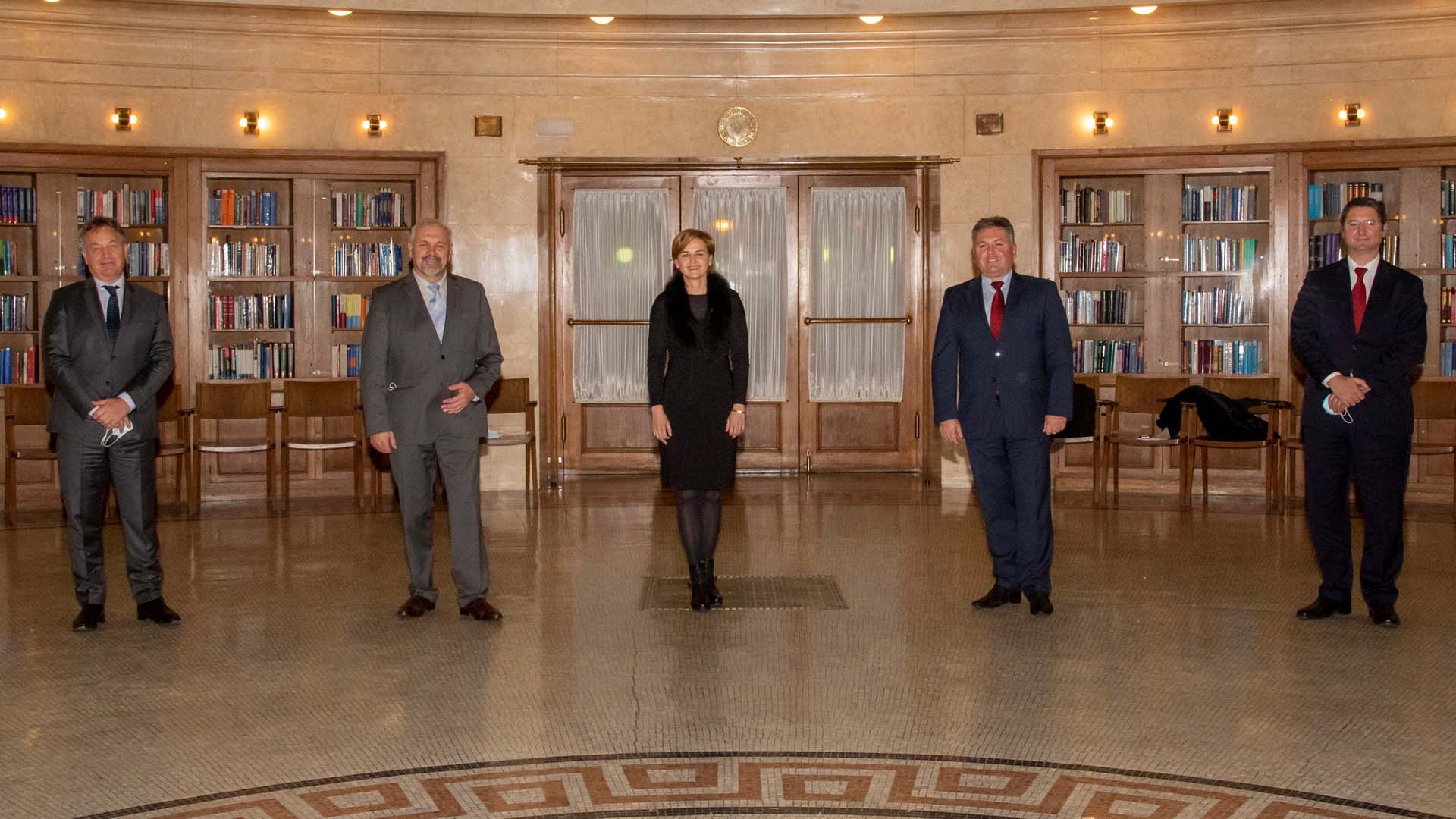 On 8 December 2020, the Governor of the Croatian National Bank Boris Vujčić and the CNB management met with the Deputy Club of the Croatian Peasant Party and the Croatian Pensioners' Party at the CNB.
Responding to the interest expressed by the deputies, the members of the CNB management made a presentation of the current topics: the national euro changeover plan, the monetary policy in the light of the COVID-19 crisis, the role of the CNB in the prevention of money laundering and terrorist financing, as well as the CNB's role and activities in the area of consumer protection. After the presentation, Governor Vujčić and the CNB management discussed the mandate and the tasks of the Croatian National Bank with the parliamentary deputies.
The participants at the meeting were Silvano Hrelja (Deputy Chairperson of the Club) and Željko Lenart (member of the Club). The participants from the Croatian National Bank were Governor Boris Vujčić, Deputy Governor Sandra Švaljek, Vicegovernors Martina Drvar, Ivana Jakir-Bajo, Michael Faulend, Bojan Fras and Roman Šubić, Chief Operating Officer Tomislav Presečan, Chief Economist Vedran Šošić and Director of the Anti-Money Laundering and Terrorist Financing Supervision Department Vesna Krizmanić Mehdin.
The Croatian National Bank intends to continue with the practice of holding meetings with parliamentary deputies with the aim of mutual exchange of information and broadening of dialogue between the Croatian Parliament and the central bank.