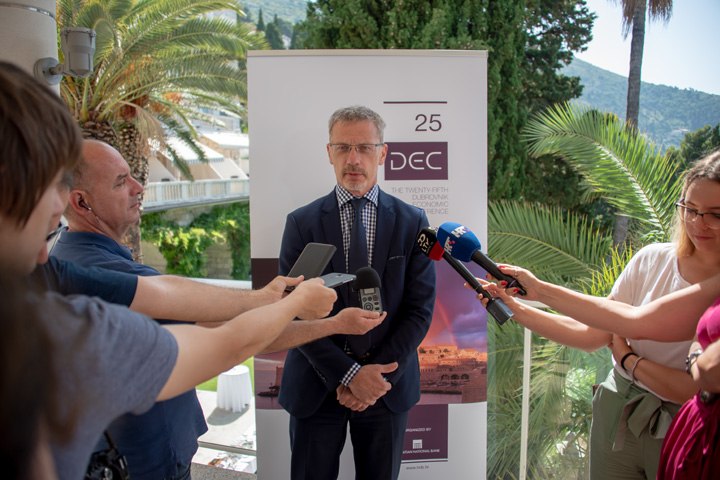 On Saturday 15 June the CNB opened its twenty-fifth in a row Dubrovnik economic conference. The conference traditionally offers an opportunity for dialogue between renowned foreign and domestic scientists and the representatives of numerous international financial institutions, including the International Monetary Fund, the World Bank, the European Central Bank, the European Investment Bank, the European Bank for Reconstruction and Development and the Bank for International Settlements. The conference also hosts participants from other institutions and financial sector representatives.
This year the conference will feature papers and panels focusing on international trade losses, on the gravity model, i.e., the links between elasticities, distance and trade, on migration and the effect of returning refugees on export performance, as well as on financial globalisation effects, economic populism, foreign currency loan conversions and currency mismatches, the euro area enlargement and central bank independence in monetary policy making.
The CNB Governor, Boris Vujčić, will moderate the panel on the future of European and global banking, with participation by Mar Gudmundsson, Governor of the Central Bank of Iceland, Pentti Hakkarainen, Member of the Supervisory Board of the European Central Bank, Ardo Hansson, former Governor of the Estonian central bank and Mario Nava of the European Commission.
The final panel will be devoted to the 25th anniversary of the conference.
For more information, see 25th Dubrovnik Conference.